News: Wide selection of finest real ales always available. Real log fire. Freshly made home cooked food. Warm welcome.

Come and enjoy life in the slow lane at the traditional Compasses Inn. This charming pub is situated in the hamlet of Littley Green which lies in the heart of the underated Essex countryside.
This dog and child friendly Victorian pub, formerly known as the Ridley's Brewery Tap, is steeped in history and tradition. It offers warm Guest Accommodation rooms and serves local food, including the famous Essex Huffer, alongside some of the best real ales in Essex, prizing itself on its traditionally well kept cellar.
So if you are looking for a relaxing time with a pint of real ale whether it be in the garden on a sunny day or some hot traditional pub food by a warm open fire in the depths of winter, The Compasses welcomes you.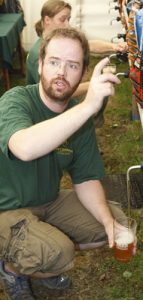 Easter Steam Up Beer Festival next.
We look forward to seeing you soon.
Joss Ridley.