Welcome to the awarding winning Compasses Inn at Littley Green. We are open as normal and serving food and drink every day of the week. Please see below for our opening and food times.
CHRISTMAS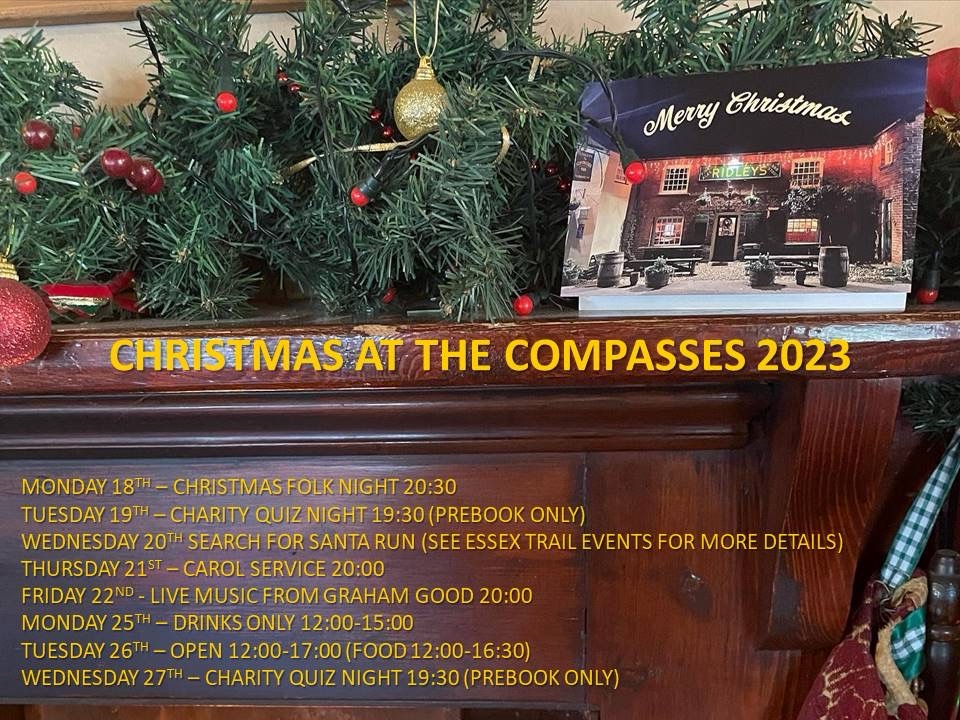 We are now taking Christmas Dinner bookings for between 4th December & 17th December. Minimum tables of 4 and subject to availability. Pre-order only.
Get those Christmas Parties sorted!!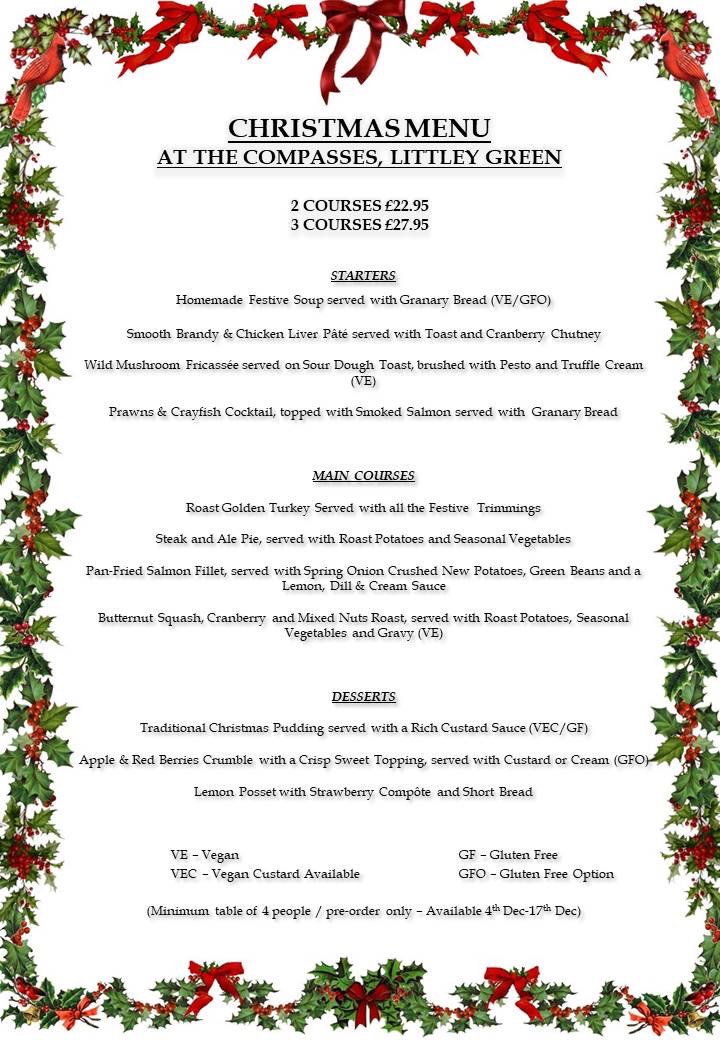 BREAKFAST
I'm afraid we have stopped doing breakfast for non-residents at the weekends.
TABLE BOOKINGS
You do not need to book a table to come to The Compasses. We only take bookings for groups of 6 or above and these will be staggered to minimise wait times.
REAL ALE
Being members of the sixth generation of the Ridley brewing family we pride ourselves on the quality of our real ale.
There is always Bishop Nick Ridley's Rite (a session bitter), a dark ale, two golden ales and one other guest ale. See the blackboard below for our latest offerings.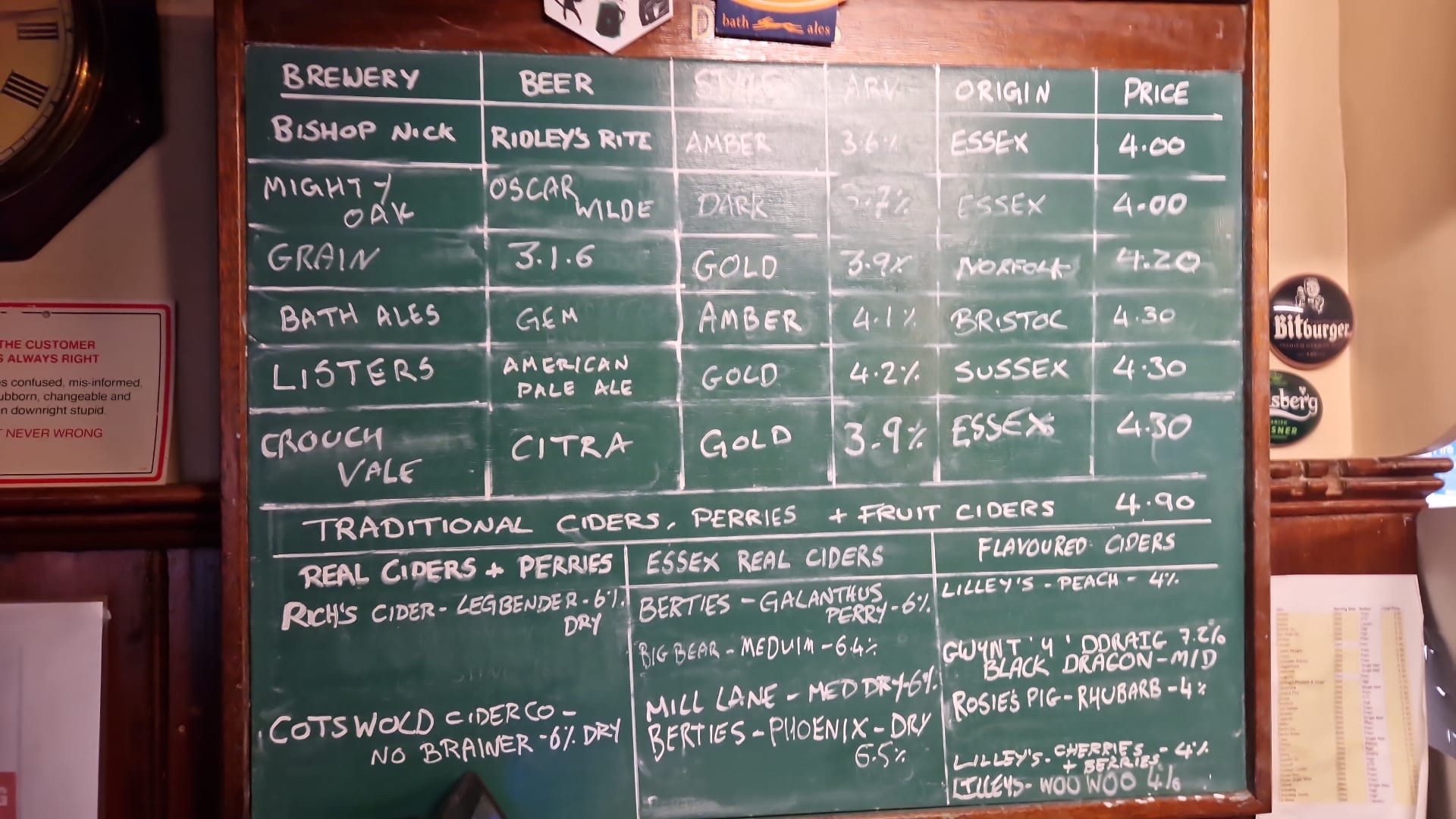 Last Updated 5th August 2023
COMPASSES' NOMINATED CHARITIES 2023
We are supporting 2 charities this year – Alzheimer's Research UK and CanRehab Trust.
Molly Butcher is cycling London to Brighton on the 18th June 2023 – this is her story: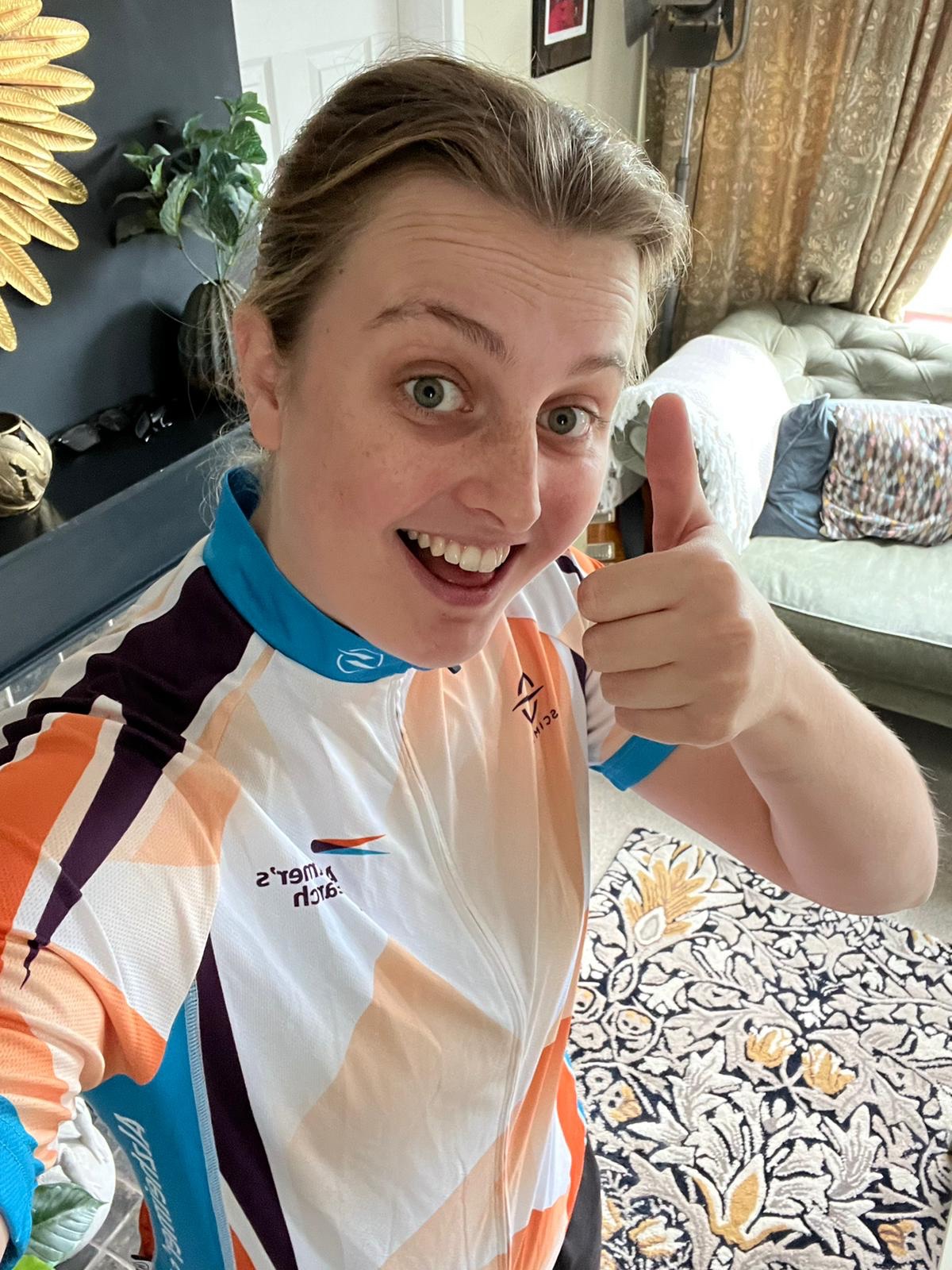 "In 2020 I lost my great-aunt to Alzheimer's in her early 70's, watching her deterioration was one of the most upsetting memories I have and ever since I knew I wanted to raise money for Alzheimer's UK to aid their target of producing the first course of treatment by 2025. No human being should have to experience the loss of their entire being until they are just a shell of who they once were. Still so little is known about this disease that we must keep fighting and talking about it until we understand, have a cure or have medication that can fight it.
I am racing for my friends who know someone with the disease or have lost someone close, I am racing for my family who witnessed and experienced the loss of my great-aunt and most importantly I am racing for my great-auntie Beverley x"
More information about Molly's challenge:
Click here for Molly's Justgiving Page
Emma Haxell is rowing around the British Isles in June 2023 (hoping to break a world record!) – this is her story:
"Our oceans are the front line of climate change.
As the world gets warmer and the use of single use plastics continues to rise, we need to protect our oceans and those who inhabit it.
In June 2023, I, along with five other crew members (who make up Team Ithaca), will embark upon the World's Toughest Row, part of GB Row Challenge, to circumnavigate Great Britain (2,000 miles).
In addition to contending with fast-turning tides, unpredictable UK weather, a rocky coastline and busy shipping areas, we'll collect groundbreaking data – micro plastics sampling, EDNA (Environmental DNA), sound, water temperature and salinity – to help scientists at the University of Portsmouth better analyse the state of the water around our coastlines.
The data collected will significantly improve scientists understanding of the changing number of micro plastics in our waters. Never before has there been a continuous flow of data from around the UK. And that's exactly what we'll achieve.
Our chosen charity for the row is CanRehab Trust. Founded by Professor Anna Campbell MBE, the charity provides individualised exercise, nutritional and emotional support to people living with and beyond cancer in the UK, helping them become or stay active by matching them with a registered cancer exercise instructor."
More information can be found via the links below:
https://www.justgiving.com/fundraising/teamithaca